Experience the unconditional love and compassion of Amma Sri Karunamayi during Her Holiness's 22nd visit to North America. Amma will be conducting free public programs, meditation retreats and more from this March through mid July in several cities across the US. All are welcome.
September 21st is the United Nations' International Day of Peace. Watch Amma's heartwarming and inspirational message on how we can bring peace into every day of our lives.
The 8th of March is International Women's Day. Read Amma's powerful message while she attends meetings at the UN Headquarters during the 59th Commission on the Status of Women (CSW) from the 9th – 12th of March in New York, NY.
Sri Karunamayi
~ Mother of Compassion ~
Amma Sri Karunamayi is revered across the globe as an embodiment of Divine Motherly Love, due to the compassion and affection that she showers liberally on all people, animals, and even plants, the spiritual knowledge & guidance that she gives freely to all, and the charitable works that she has undertaken.
"Amma," or Mother, as she is affectionately called by her followers, is internationally revered as a living saint, humanitarian, peace leader & spiritual teacher of a global scale. Uniting science & spirituality, Amma is widely sought after and speaks in venues across the world, sharing her visionary message of global unity, sustainability in the new millennium, & higher spiritual awareness.
Amma often likes to say that her only work in this world is to remove the suffering from the hearts of her children. This she does through her kind, loving words of spiritual guidance and encouragement, her healing touch, and her divine knowledge and insight. Today, Amma divides her time between the US, Europe, Asia, Australia, and India, fulfilling her life's mission of providing comfort, solace, and spiritual guidance to all who come to her.
Amma Speaks About Women
Watch Amma's talk on women and the need for the upcoming Lalita Sahasranama Maha Maha Yajnam, a 10-day prayer ceremony for world peace and women's empowerment being conducted in 2016 at the SRIM Center, near Atlanta, GA.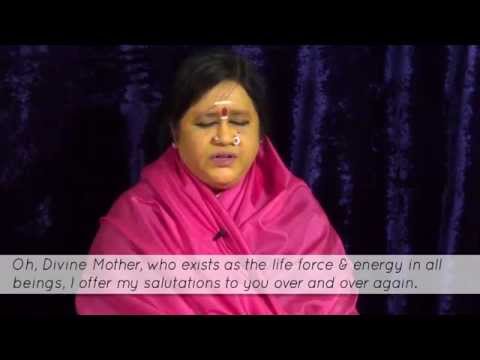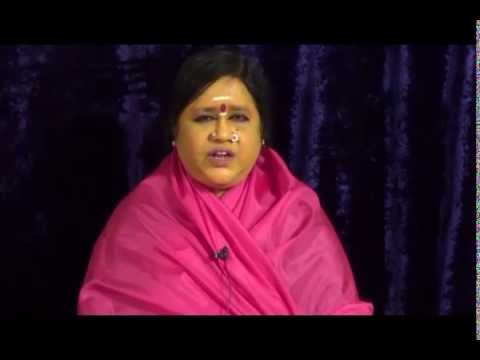 Amma's International Charities
Amma Sri Karunamayi has been traveling the globe for over 20 years, selflessly dedicating Her time to relieve the pain and suffering of all — regardless of their religion, ethnicity, gender or nationality.  Her universal love for all humankind has inspired countless people to join Her mission of global unity and has resulted in the formation of Amma's non-for-profit humanitarian organization the SMVA Trust®.  Together with Amma's volunteer initiative programs called Karunaseva® (Compassionate Service), these 2 organizations under Amma's loving guidance, are empowering people around the world to have a brighter future.
SMVA Trust® Initiatives
---
---
---
Honorary Awards Issued to Her Holiness